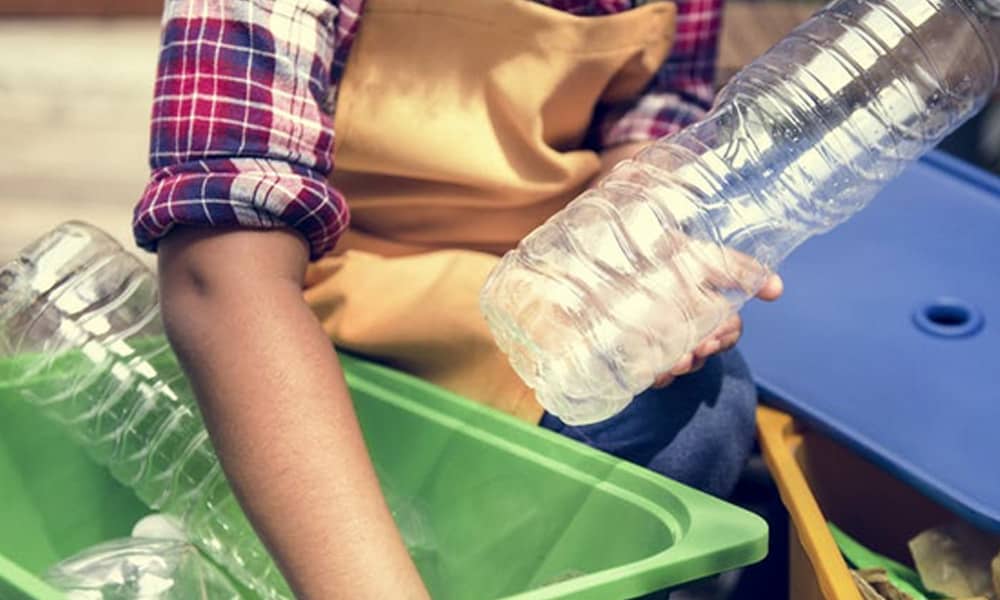 As we emerge from lockdown, garden centres will be implementing changes to business after a prolonged period of closure and reflection. But did the cost of recycling and environmental impact feature in your reflections?
Recycling and environmental impact is a major issue for garden centres covering multiple aspects from the disposal of wood, green waste, food and plastic packaging to the use of peat.  Lockdown removed income streams for garden centres whilst the waste and recycling industry had a price review that will impact on businesses returning to operations. So, what can be done to cut the cost of waste, maximise the value from recycling and reduce environmental impact?
Paul Jackson of The National Resource Consortium (NRC), a leading waste management company with experience working in the garden centre industry, has the following advice on making immediate savings and ideas for future improvements.
Immediate Savings
Most garden centres will have suspended their waste services on 23rd March which will have stopped service costs during lockdown. As garden centres emerge from lockdown and start to trade at a 'new normal' level, it's possible that past waste and recycling requirements are now higher than needed.
NRC recommends immediately re-assessing the level and services now required and to contact suppliers to request an altered service. A good supplier will work with you and agree a new schedule, knowing that when you do return to full trading, their services will also resume.  Some waste operators may insist that you renew your current agreement for a new term, in exchange for the changes you require. Frustrating as it is to renew with an inflexible supplier, the cost savings make it worthwhile.
Nearly all garden centres will have been notified of a price increase effective from 1st April. Part of the increase will be justified by fuel cost increases last year – the cost of fuel has changed significantly during Covid-19. Suppliers will be keen to retain current customers, as they have also been impacted by Covid-19. Contact your supplier and ask for this increase to be reviewed – even if you agree to extend your current deal – this is still valuable to you.
This exercise will make immediate cost savings to your business and if your incumbent supplier won't work with you, then maybe they are not the right partner for your 'new normal'?
Future Improvements
In NRC's experience, garden centres can recycle more to help to reduce costs.
Garden centres produce many types of waste and recycling eg cardboard, green waste, metal, wood, glass, food, plastic and general waste. General waste is the most expensive to dispose of and has the worst impact on the environment. By segregating these waste streams into separate containers, all can be recycled, general waste reduced, recycling values increased, and overall costs reduced as a result.
Such a change will need to be supported by an audit of waste and volume produced, the set-up of the garden centre and commitment of the on-site team to make changes. With the right approach, a new solution can be designed that is better for the environment, better for business and offers a greener option for customers – it could even increase footfall!
Emerging from Covid-19 creates the perfect opportunity to complete a full assessment of your future waste and recycling options. Making waste and recycling a short-term priority could deliver immediate and long-term benefits to your business.
Working with Frosts Group, NRC has helped to deliver a 300% increase in recycling and cost reductions of approximate 20%.  It's taken a few months and a commitment from senior management, but the results are there to be seen.
For further information on how NRC can help deliver cost savings for your garden centre contact Paul Jackson on 07887 717358 or email – paul.jackson@uk-nrc.com.
You can find more information on the following websites: