An all-in-one solution to commercial waste
Reliable commercial waste management services for the 21st century with one eye on saving your business precious time and money and the other on serving the environment.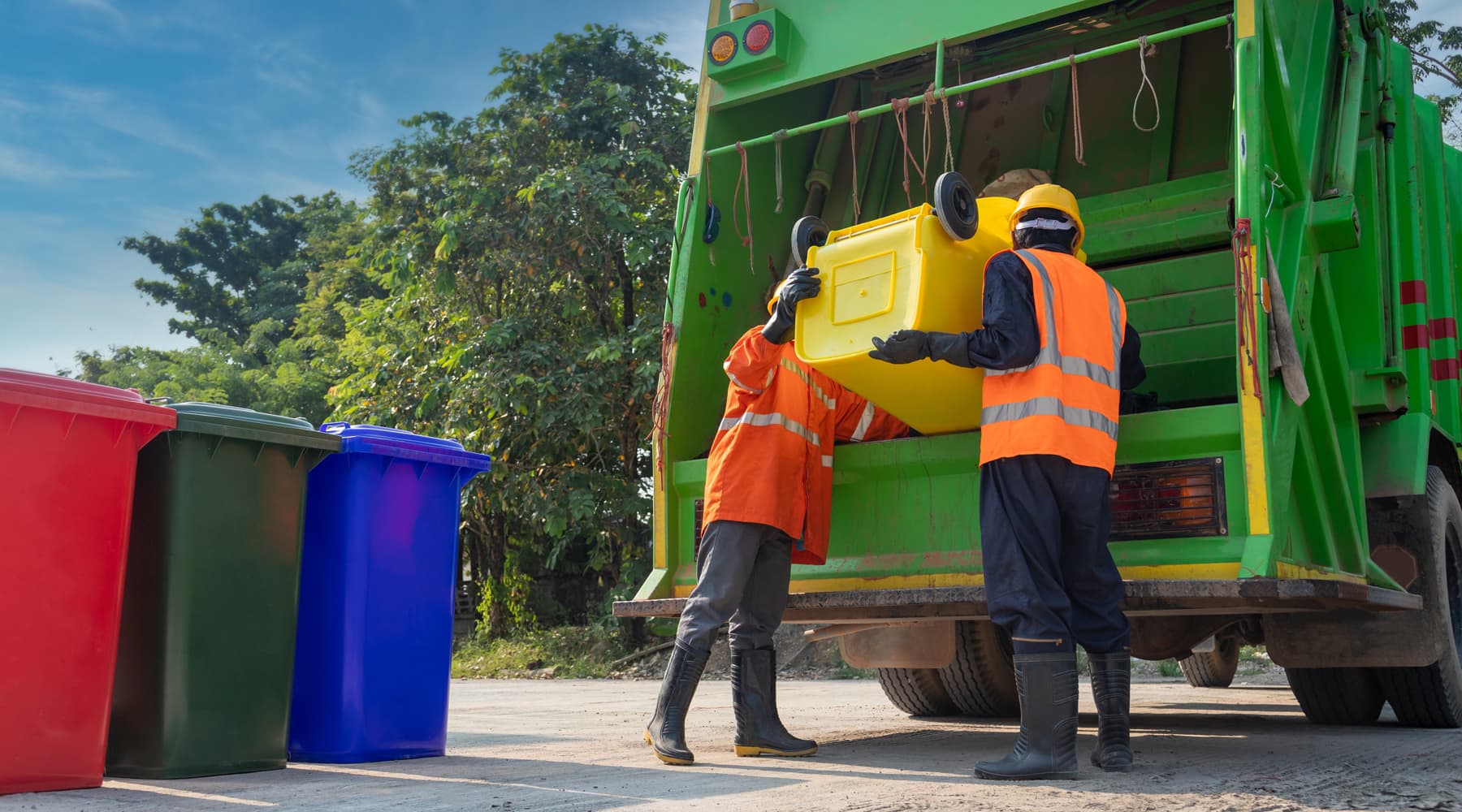 Request a callback
Find out how we can help your business save in waste management
Request a callback
"*" indicates required fields
Management
Business waste management, however you need it
We separate commercial waste disposal into two categories; business waste collection and business waste disposal. If you need a reliable waste collection service that will provide bins, lift them and then dispose of your waste for you then look no further. On the other hand, if you're happy to dispose of your business waste yourself but need somewhere to take it, we can provide the appropriate location for you. 
No matter which aspect of commercial waste management you need help with, we can take care of it for you. Our network of trusted independent partners can accommodate all your commercial waste management needs in the most cost-effective and eco-friendly manner.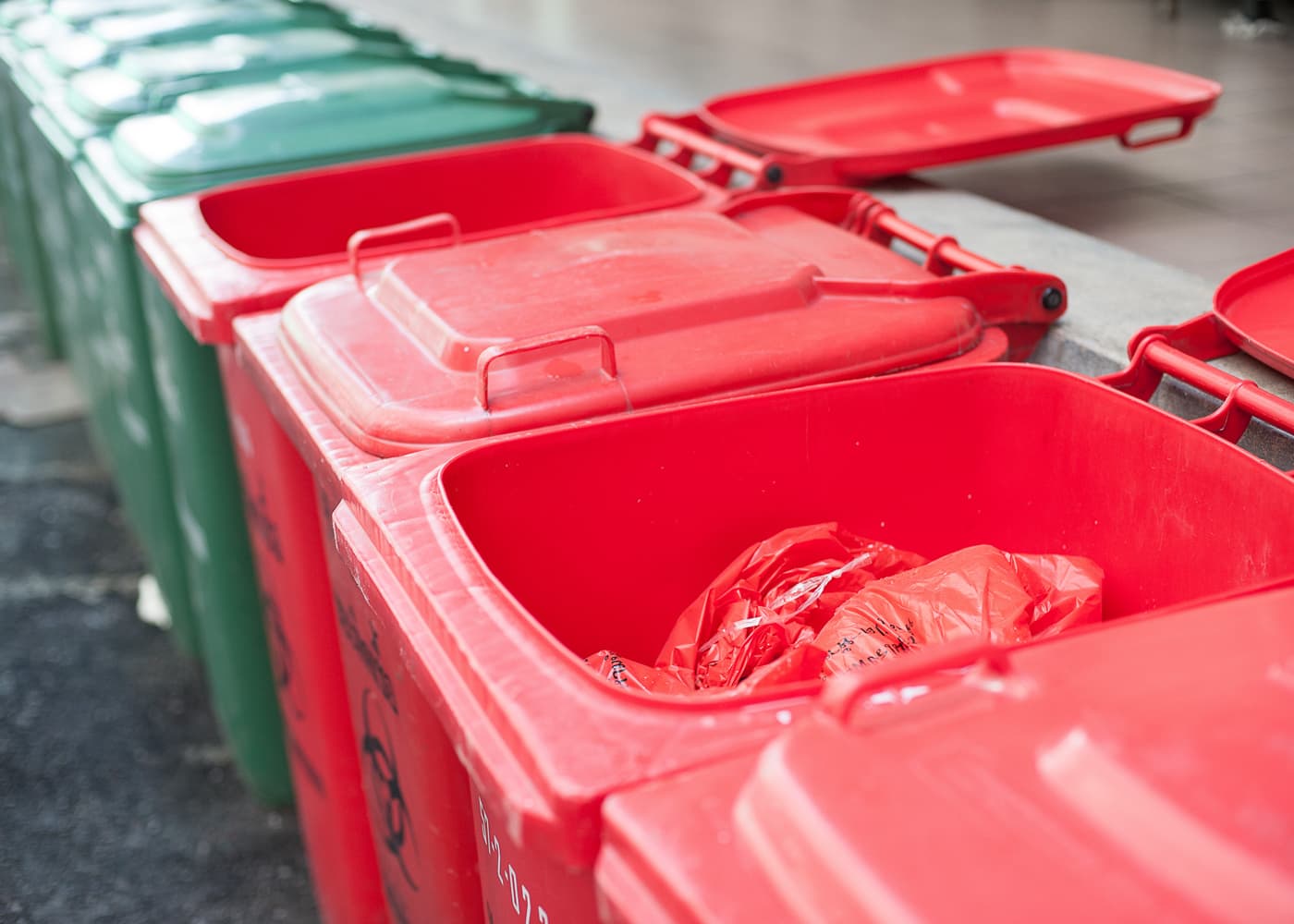 Waste Collection Management
How our commercial waste collections service works
NRC will provide you with the number of bins and the collection frequency your business needs and your collection will be scheduled in for the next 52 weeks, so you know exactly when your collections will happen. 

Your business waste is collected, sorted, recycled, and repurposed.

Unlike larger firms who just treat you like a number, we're responsive, reactive, and get the job done, with the smallest amount of disruption to your business.

We partner with local independent

refuse collection businesses that will provide you with a highly reliable, consistent reactive service.

You

can

get a full report detailing exactly what has happened to your commercial waste so you can see that we're doing everything possible to dispose of your waste responsibly.
Collection
What trade waste collection problem can we solve for you?
Paper

Cardboard

Plastic

Metals

WEEE Food

Glass

Confidential

Hazardous

Green

Clinical & Sanitary

Feminine Hygiene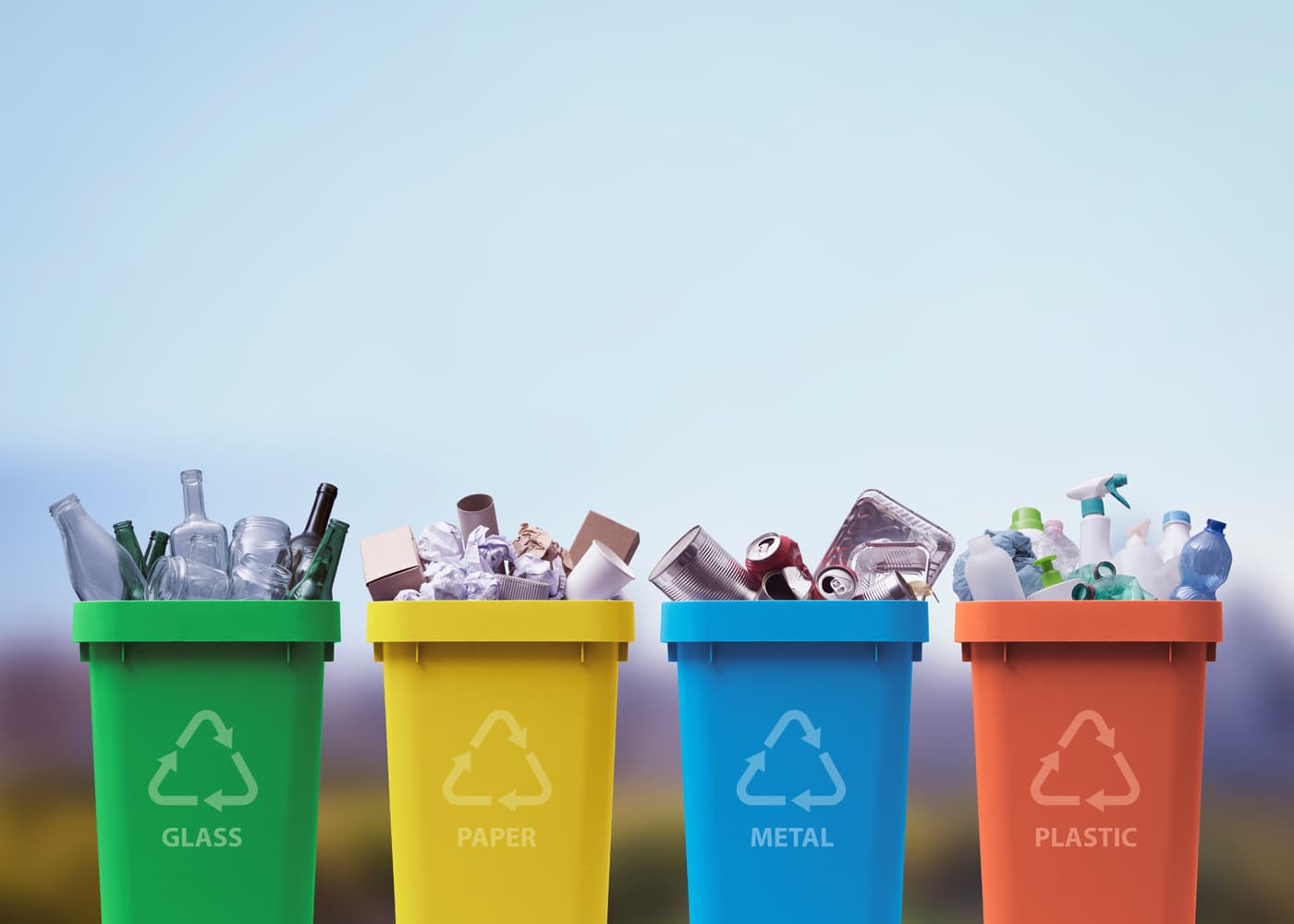 Recycling
NRC Commercial Recycling: For a Greener Planet
As a nation, the UK produces over 27 million tonnes of business waste every year. That's why we consider it our duty to help reduce its impact on the environment as much as possible by providing eco-friendly business recycling and recovery- whether you're disposing of the waste yourself or we're doing it for you. Speak to the team today to see how you could do your part for the environment AND save money at the same time.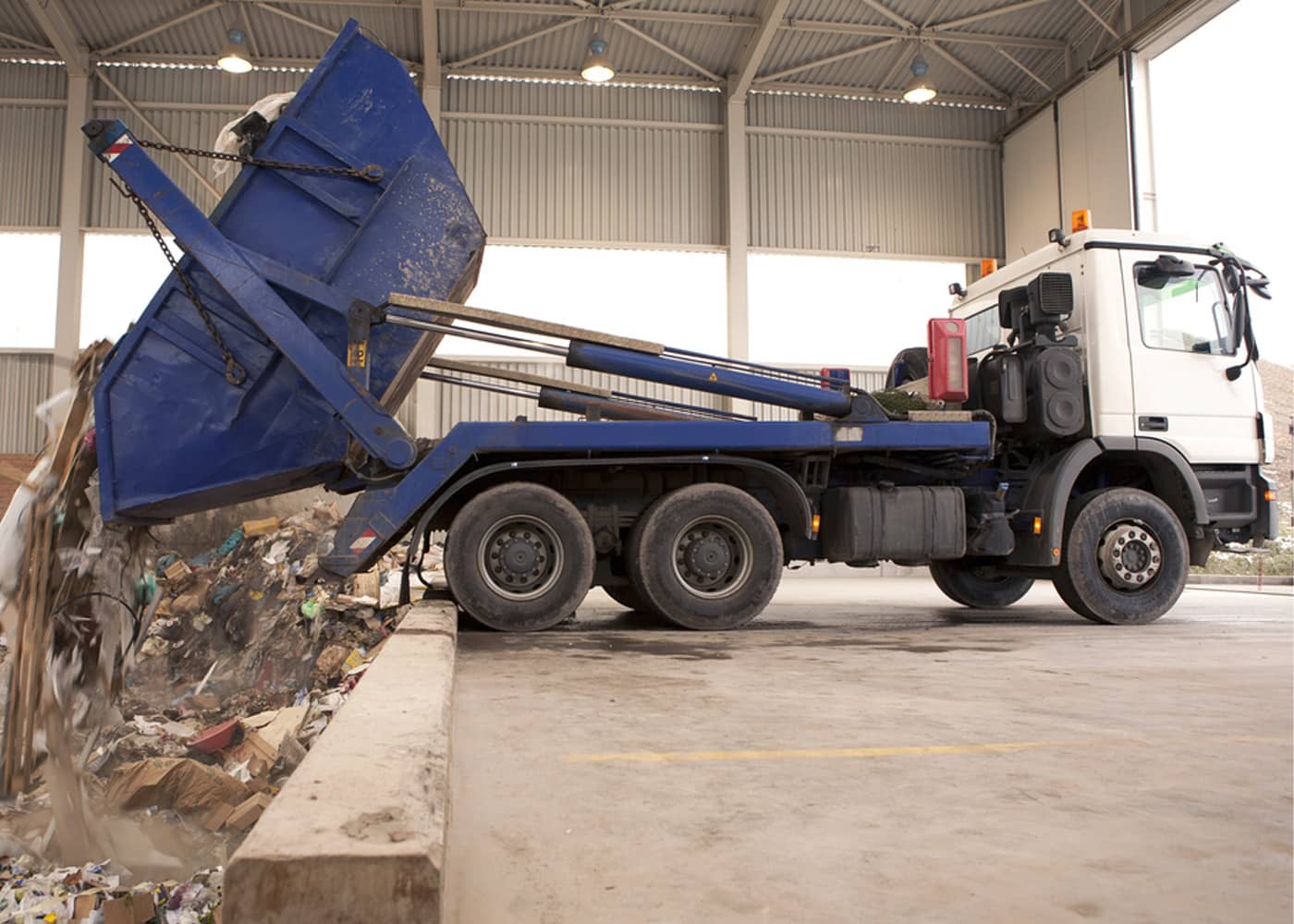 Waste Disposal Management
How NRC's business waste disposal service works
Your trade waste cannot be disposed of at a public refuse centre but you're happy to dispose of it yourself. 

Speak to NRC. We have over 100 sites across the UK that can be used for business waste disposal.

This service is primarily used by trades that have waste left over after installing something, i.e  Kitchen fitting companies, engineers installing equipment, product installers, maintenance engineers, carpet fitters, and charities. 

Your waste can be disposed of in a cost-effective, responsible manner. 

If this isn't what you're looking for and you need your waste to be taken away for you, read more about our waste collections service below.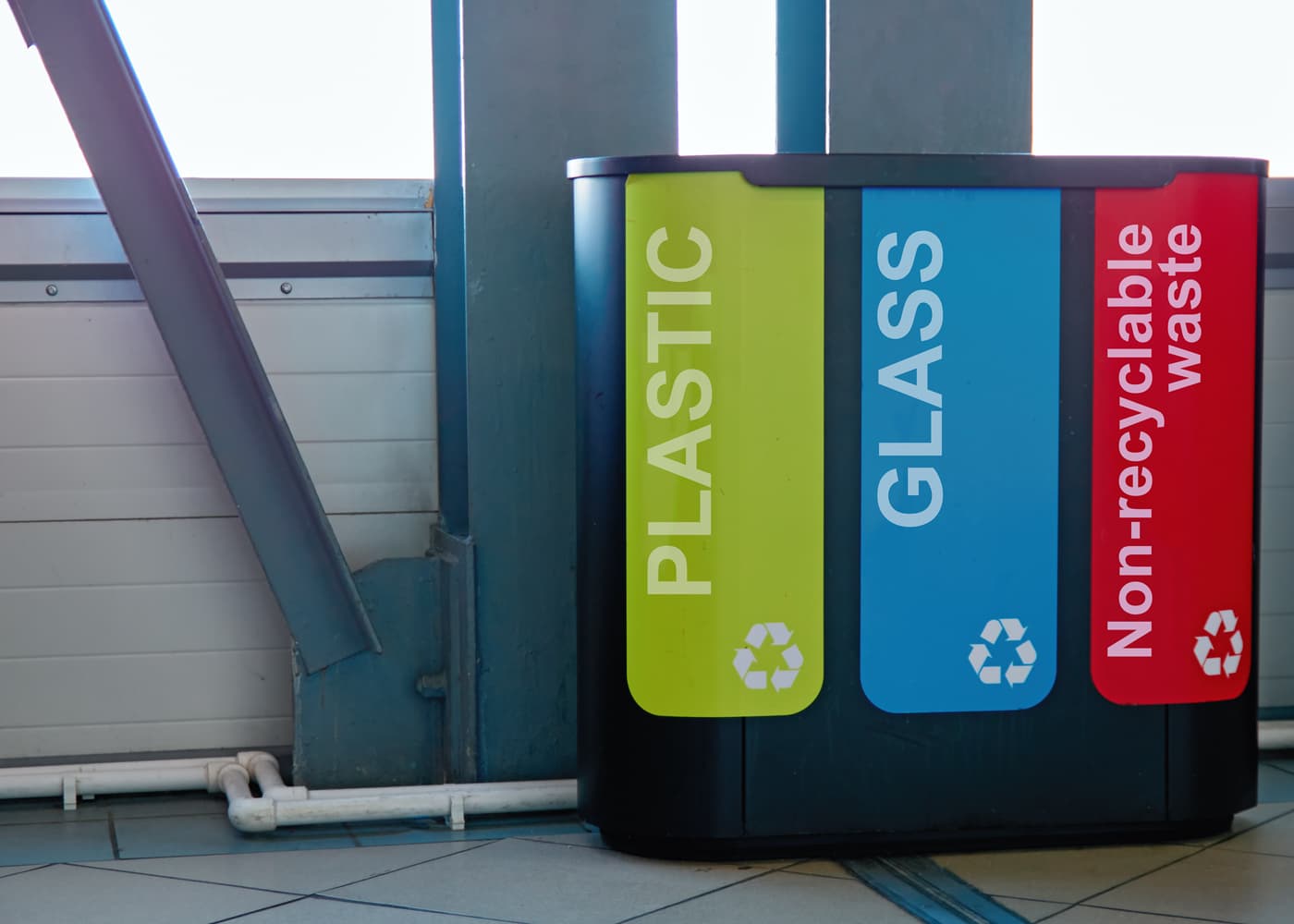 NRC
Why use NRC?
We can reduce your waste and recycling costs while also streamlining the entire process. No unexpected charges, no dealing with multiple companies – just one point of call that will provide you with the bins, recycling stations, lockable containers and skips that your business needs and then collect and dispose of the refuse in an ecologically sound manner.
Reviews
Hear from some of our happy customers
"NRC has demonstrated great flexibility and responsiveness with a rigorous approach to compliance management that is very much sought after by a leading UK charity such as ours. The centralised and transparent approach has enabled British Heart Foundation to investigate options and alternatives during the normal course of business, with the ease of having a single point of contact to take the hassle out of waste management for us."

David Roman
"NRC fully grasped our needs and designed a solution to suit our business that has delivered dramatic improvements above and beyond what was initially expected. The fact that we deal with a dedicated compliance and recycling contract manager at NRC while receiving expert service from some of the UK's leading regional waste and recycling management suppliers gives us the best of both worlds and we're delighted with the results."

Mike Benson
"We started working with NRC in 2017 using their expertise to improve service delivery and reduce costs for our customers. We have built our portfolio with NRC every year since and rely on their responsive, managed approach to add value to our own proposition."

Ray Treacy
"NRC completed a full site audit and advised us on improvements we could make increasing recycling and reducing costs. They worked with our team to help everyone understand what we are trying to achieve. We have since invested in new equipment and the waste management process is much more efficient – and we now recycle over 90% of our waste. The NRC team are responsive and attend site whenever we need them."

Paulo Botrugno
FAQs
Trade waste disposal FAQs
How much does it cost to dispose of commercial waste?
This will depend on a few factors, but the main one is whether you need us to provide bins and collect and dispose of your waste, or whether you just need the facilities to dispose of it yourself. Other considerations include how much waste is being disposed of, the type of waste, the frequency that it will need to be collected, and the number of locations that need to be serviced. We're always happy to give a bespoke quote and even perform a waste audit for you to find the most cost-effective way of commercial recycling for your business, so speak to the team if you have any questions at all.
Where can I dispose of waste?
If we're performing the waste disposal for you then we'll always provide you with the right type of bin so that we can properly dispose of your commercial waste. Your waste will then be recycled and treated at one of our local waste disposal facilities. Our commercial waste disposal partners all have the relevant clearance and accreditations to handle these types of commercial waste collections. If you want to dispose of your own waste, then NRC will provide you with access to a fully licensed commercial waste disposal facility in your area.
What is the cheapest way to dispose of waste?
To keep your costs to a minimum, recycle as much as possible and minimize the amount of general waste that you produce and by using NRC to take care of your commercial waste disposal! One simple fee to cover every aspect of your waste disposal, regardless of how many locations you have and wherever they may be in the UK. Also, we make a point of only using local independent trade waste businesses to carry out commercial recycling for our clients, so you're actively keeping money in the local community by using NRC.
Who can use business waste disposal services?
Any business that produces trade waste is suitable to use our business recycling services. We're able to service every type of business; from international household names to artisan start-ups. Whether you have a single location or you have multiple franchise locations all across the UK, we can give you a great price on your trade waste disposal and also commit to recycling as much of it as possible on your behalf.