Recycling equipment
In addition to providing 5-star commercial waste collection, disposal and recycling services, we also manage our customers' national commercial waste equipment requirements.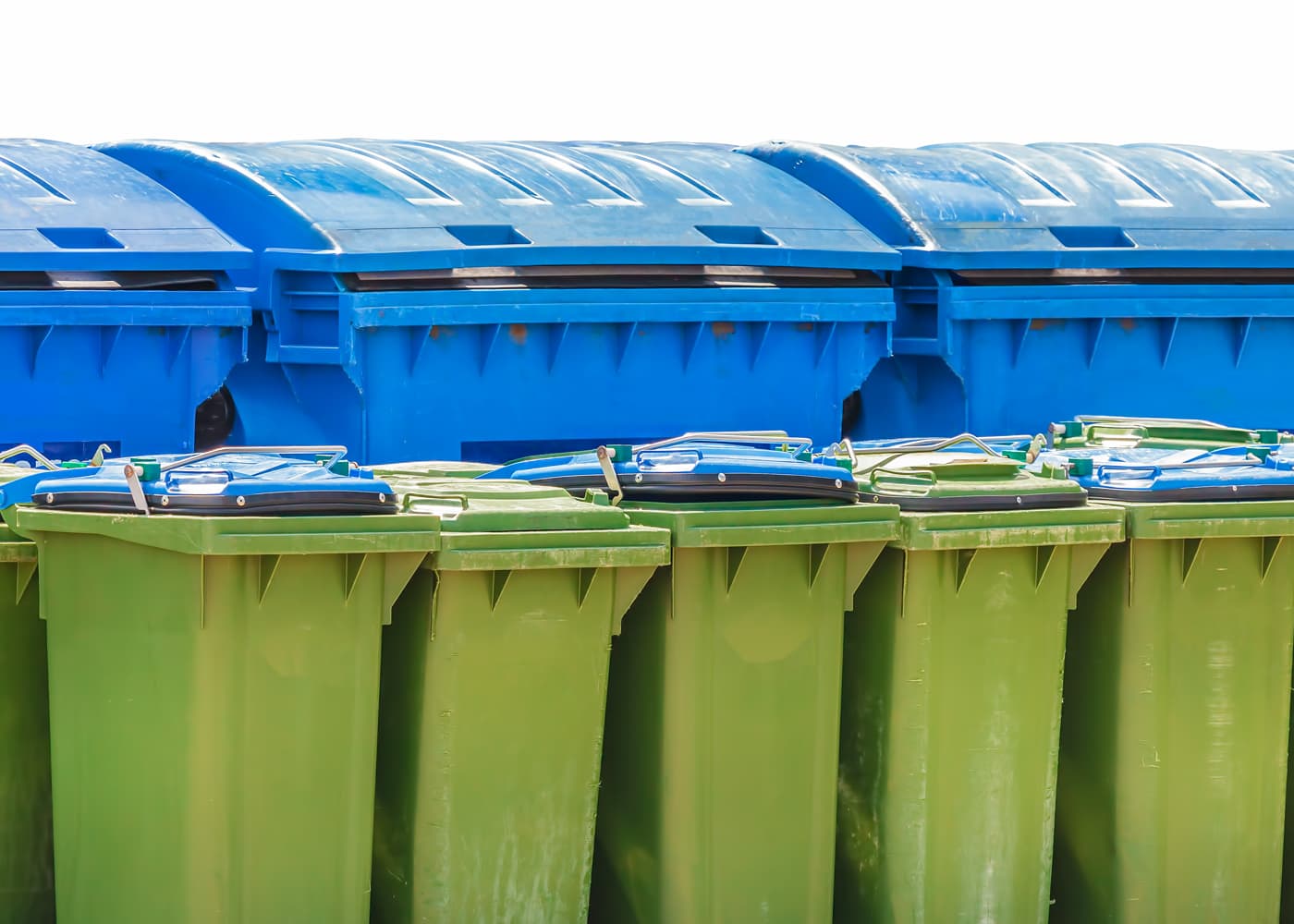 Request a callback
Find out how we can help your business save in waste management
Request a callback
"*" indicates required fields
Equipment
Waste and recycling equipment
Our waste recycling equipment can help to reduce your waste costs even further. By separating some of your waste on-site to reduce the number of collections and maximise your recycling for rebates, reduce the number of collections that you need us to do, and have a completely holistic commercial waste service. 
Popular solutions include:   
Eco-friendly
Eco-credentials
The benefits of having recycling equipment in your business aren't purely limited to financial savings, there are also plenty of eco benefits:
Fewer collections needed

Fewer fuel emissions from collection vehicles

More waste recycled

Better quality recyclables

Less internal onsite movements
This means you can genuinely shout about your green credentials to your clients – and people love a company with eco-friendly values at the forefront of their Corporate Social Responsibilities. Speak to us today about raising your eco-game with our waste and recycling equipment services.
Reviews
Hear from some happy customers
"NRC has demonstrated great flexibility and responsiveness with a rigorous approach to compliance management that is very much sought after by a leading UK charity such as ours. The centralised and transparent approach has enabled British Heart Foundation to investigate options and alternatives during the normal course of business, with the ease of having a single point of contact to take the hassle out of waste management for us."

David Roman
"NRC fully grasped our needs and designed a solution to suit our business that has delivered dramatic improvements above and beyond what was initially expected. The fact that we deal with a dedicated compliance and recycling contract manager at NRC while receiving expert service from some of the UK's leading regional waste and recycling management suppliers gives us the best of both worlds and we're delighted with the results."

Mike Benson
"We started working with NRC in 2017 using their expertise to improve service delivery and reduce costs for our customers. We have built our portfolio with NRC every year since and rely on their responsive, managed approach to add value to our own proposition."

Ray Treacy
"NRC completed a full site audit and advised us on improvements we could make increasing recycling and reducing costs. They worked with our team to help everyone understand what we are trying to achieve. We have since invested in new equipment and the waste management process is much more efficient – and we now recycle over 90% of our waste. The NRC team are responsive and attend site whenever we need them."

Paulo Botrugno