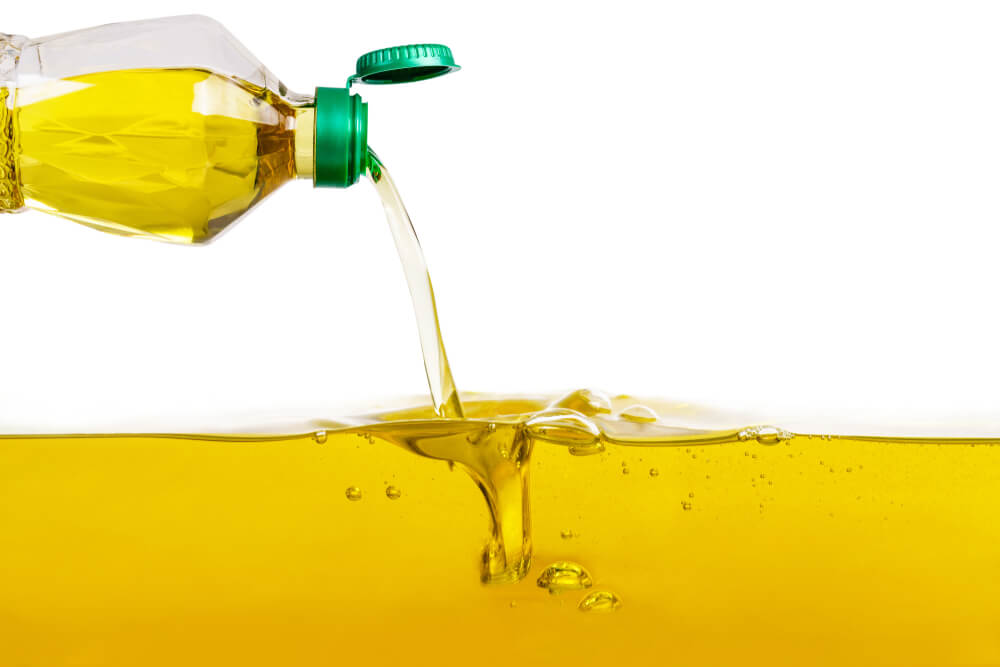 Whether you're preparing meals in restaurants, care homes or pubs, there will always be the same byproduct: used cooking oil.
While it might be tempting to pour that leftover oil down the sink or toss it in the bin, these methods can cause real damage to our plumbing systems and even our environment.
At NRC, we know everything there is to know about responsible commercial waste management. That's why we've put together this handy guide, helping bustling businesses like yours dispose of cooking oil in the best, most eco-friendly way.
Let's dive in…
How should businesses dispose of cooking oil?
How do you dispose of cooking oil at home?
Can you recycle cooking oil?
Can you recycle cooking oil?
Why is recycling cooking oil important?
How is cooking oil recycled?
Get your cooking oil collected by NRC
How should businesses dispose of cooking oil?
Cooking oil may seem like a small aspect of a commercial kitchen, but its disposal plays a big role in safeguarding our environment and adhering to regulatory standards. So, what's the right way to tackle commercial cooking oil disposal?
Any business that produces waste cooking oil must dispose of it in line with the Food Safety Act 1990. The Food Standards Agency has set out clear guidelines for the safe and responsible disposal of cooking oil. One of its main requirements is that businesses must store waste cooking oil in a secure, plastic container that is then collected by a licensed waste carrier.
Remember that you can't dispose of waste cooking oil alongside your other food waste. If it spills, creates a bad smell or causes other pollution problems, removal of the waste can be refused. Similarly, if you pour cooking oil down the drain, your business could face fines or other prosecution.
Can you recycle cooking oil?
While it is often overlooked, there is great potential in recycling cooking oil. Believe it or not, leftover oil can be repurposed into a range of valuable products. These include:
Fuel alternatives
Through processing, cooking oil can be converted into biodiesel, an eco-friendly alternative to petrol and diesel. This biodiesel can power vehicles and machinery, helping to reduce carbon emissions.
Animal feed
With certain treatments, cooking oil can be blended into animal feed, providing extra calories and a nutritious boost.
Household products
One of the most common uses for leftover cooking oil is that it becomes a component in detergents, soaps and even candles.
Why is recycling cooking oil important?
Recycling cooking oil isn't just an act of responsible waste management; it's a step towards a sustainable and efficient future. But why is it such a big deal?
1. Energy and Resource Savings
By recycling and repurposing, we're getting extra value from cooking oil that is often discarded. This extends the product's lifecycle and reduces the need for new raw materials.
2. Preventing Drain Blockages
One of the main issues with improper oil disposal is that it can lead to severe drain blockages. In turn, this can cause expensive damages and even environmental harm.
3. Environmental Benefits
Recycling oil reduces the amount of waste heading to landfills and also prevents potential soil and water contamination.
4. Biofuels
Used cooking oil can be transformed into biofuels, a cleaner-burning fuel alternative, reducing pollution and greenhouse gas emissions.
How is cooking oil recycled?
The process of recycling cooking oil varies depending on what it will be used for. However, they tend to go through the same general steps:
Grading: Cooking oil is graded on its quality by looking at its colour and clarity.
Heating: The collected oil is heated to remove any water content.
Cleaning and filtering: This removes impurities, particles and leftover food bits, leaving behind only the clean oil.
Get your cooking oil collected by NRC
Does your business need reliable cooking oil collections and business waste disposal? You're in the right place. No matter where you are based in the UK, or how many sites you operate, we have the infrastructure and skill in place to meet all your waste collection needs.
We've got decades of experience, industry-leading partnerships and a nationwide reach, so you can count on us to get the job done. Give us a call today to see how we can help you with our commercial waste management.