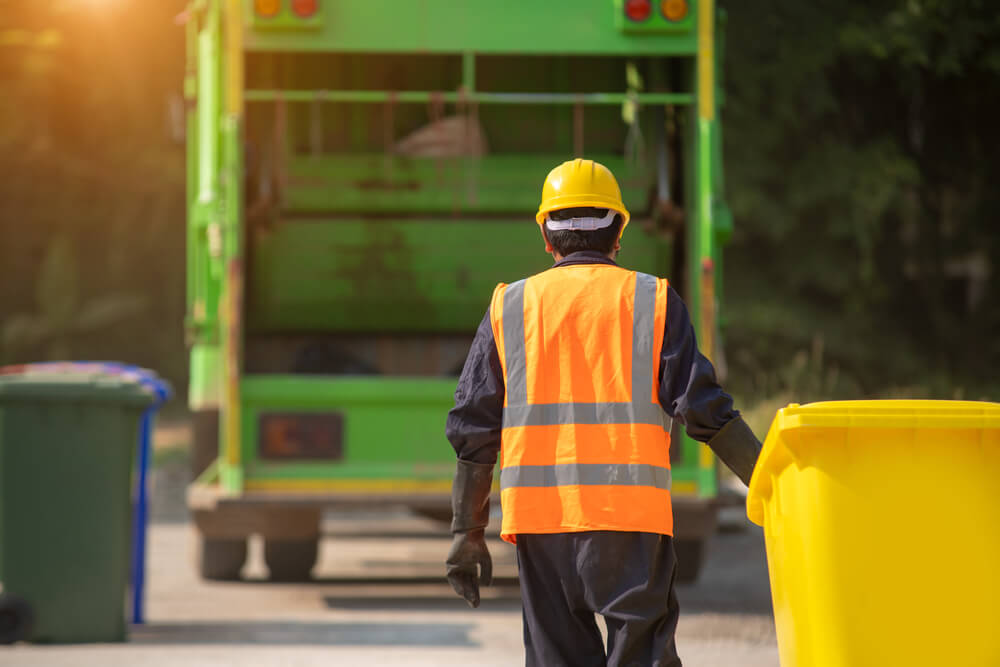 With more attention turning to sustainability, proper and effective business waste management isn't just about ticking off a legal requirement; it's about taking responsibility and showcasing your green commitment.
But, diving into the intricacies of commercial waste management can be, well… a bit rubbish (pun intended). That's where we come in. At NRC we have decades of experience in collecting and disposing of commercial waste.
In this guide, we'll demystify the world of waste management for UK businesses.
Whether you run a start-up cafe or a multi-site company, we can help keep your operations clean and compliant. Let's get started.
What is commercial waste?
What are a business's commercial waste responsibilities?
Why is commercial waste management important?
Where does waste go when it's collected?
Tips for managing waste at your business
How much does commercial waste management cost?
What is commercial waste?
Commercial waste includes all the rubbish produced by businesses, no matter what industry they work in or how large they are. Whether it's leftover food, broken glass, or discarded paper, it's essential for you to manage your business waste responsibly. Not only does it keep you compliant with regulations, but it also promotes a greener future.
At NRC, we can handle all types of waste, including:
Paper and cardboard
Glass
In addition to this, we can also help your business manage a number of other waste streams, including hazardous, clinical waste and feminine hygiene waste. Get in touch with our teams today for a free quote on your commercial waste management.
What are a business's commercial waste responsibilities?
A cornerstone of business waste regulations is the Government's Waste Duty of Care Code of Practice. Most commonly, the requirements cover the following areas:
Recycling packaging where it is economically and practically feasible
Properly storing your waste
Using a licensed waste carrier
Completing compliance documentation
Disposing of waste at permitted facilities
NRC ticks all these boxes for you.
Why is commercial waste management important?
Commercial waste management plays a pivotal role in the successful running of any business. For companies, it's not just a matter of choice; it's a legal responsibility and failing to carry out proper waste management could result in hefty fines.
So what should businesses be thinking about? Firstly, recycling options are more than just eco-friendly options; they can transform waste into additional resources. At NRC, our sustainable business waste disposal solutions can help you:
Protect the environment
Protect public health
Remain compliant
Save money
Keep business disruption to a minimum
Where does waste go when it's collected?
Ever wondered where your business waste goes once it's out of sight? It's a journey that varies based on the type of waste and the company managing it. At NRC, we're committed to staying as sustainable as possible, with 99% of the waste we collect avoiding landfill. Instead, we make sure the waste is given a new lease on life, with 43% being recycled and 56% being transformed into green energy.
Equipment for managing business waste
If you have large volumes of waste or limited space, then utilising equipment could help you be more efficient. Proper commercial waste management is a behind-the-scenes operation that keeps your business running smoothly. From balers that bundle up cardboard and compactors that squash waste into smaller volumes, to organised recycling stations and handy internal bins, we've got the waste recycling equipment you need.
Have a lot of waste? Our selection of commercial waste bins and skips come in a range of sizes, including:
240-litre wheelie bin
360-litre wheelie bin
660-litre wheelie bin
1,100-litre wheelie bin
Front-end loader bins
Rear-end loader bins
Roll-on-roll-off skip
Commercial skips (1.5 to 12.2 cubic metres)
How much does commercial waste management cost?
When it comes to commercial waste management, there's no set-in-stone price. The cost for you business will depend on a number of factors:
How often you need your waste collecting
How many bins are on your premises
The type of waste you produce
How many sites you operate
Where you are located
Not sure where to start? Get in touch with our experts today. We are on hand to answer any questions you have and can give you a free waste audit and quote for your commercial waste collection.
At NRC, you won't be tied into long-term, punitive contracts. We promise to only offer flexible, transparent and trustworthy agreements that meet the needs of your business.
With decades of experience in the waste management industry, we can offer your business tailored solutions that are cost effective, sustainable and reliable. Whether it's the everyday general waste, the recyclables like paper and cardboard, or the more specific ones like food waste or confidential documents, NRC has got it covered.
Ready to streamline your operations? Then get started and speak with one of our experts.