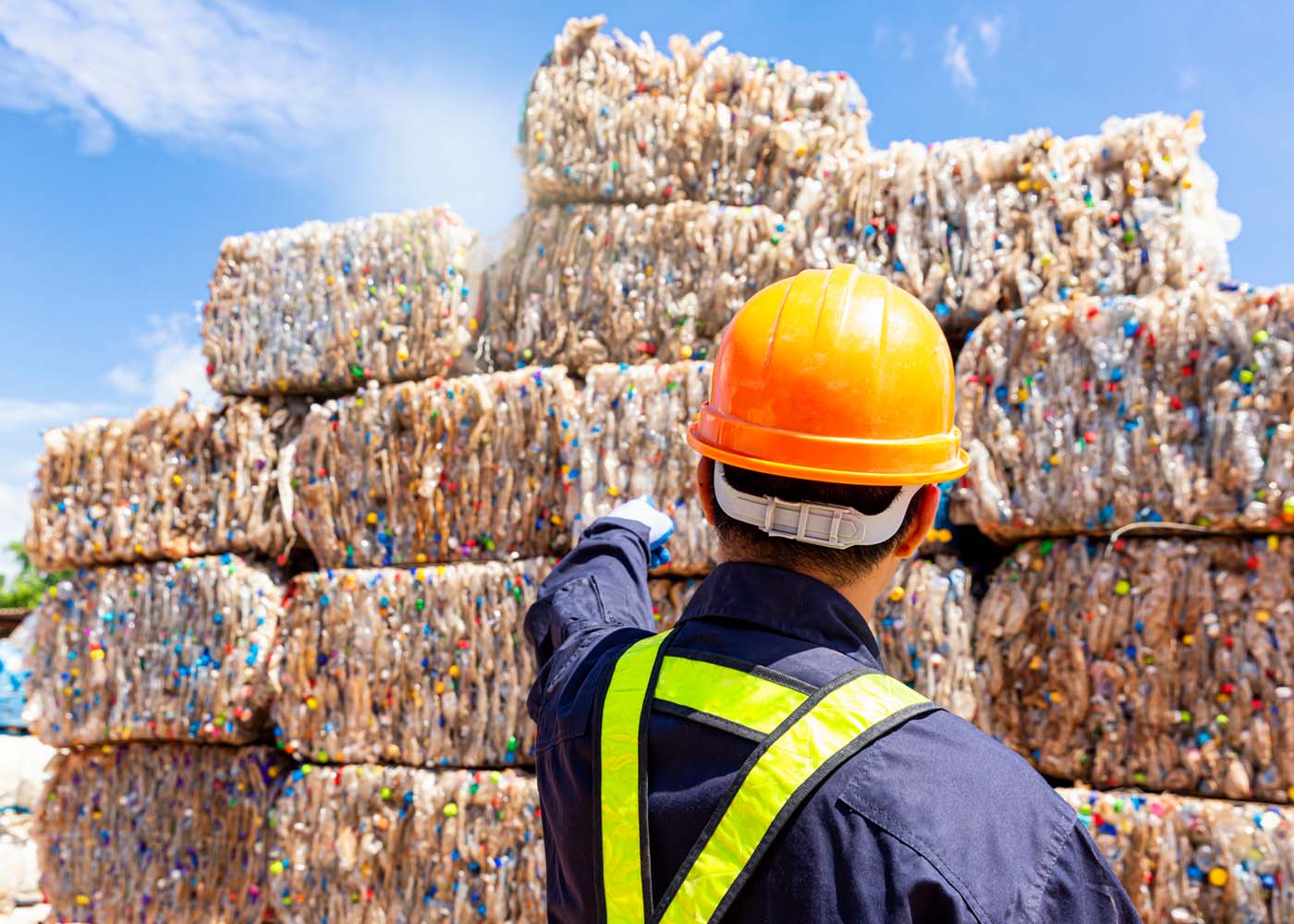 With the annual waste market price increase looming in April 2021, many businesses are speculating by how much waste disposal companies will increase their service costs following what has been a difficult financial year for both the waste industry and for the majority of their customers.
Currently fixed at the costly standard rate of £94.15/tonne, landfill tax is the amount charged on a material disposed of at landfill. As the tax historically rises every year on 1st April, waste collection and disposal costs are usually increased around this time to reflect the inflation. But, with the financial burdens of multiple lockdowns as well as the expense of Brexit, it's difficult to predict how the industry will approach the April price increases.
Paul Jackson, Director of the UK's leading network of independent waste operators, National Resource Consortium (NRC), shares his predictions for April 2021 and offers advice on how your business can secure a fair disposal price.
Over the last 5 years, NRC and its network of members and partners have averaged annual increases below 3.5% per annum. NRC provides services for both national and multi-site clients, yet this is still considerably below the average price increase of the largest waste management companies who have applied local increases nearer to double this figure.
NRC hopes 2021 will be different, with the majority of local operators applying a fairer price increase at a level which will cover their normal cost increases. Yet, sadly, it is probable some operators may propose an abnormally high increase to recover some of their losses caused by the Covid-19 lockdowns.
National, local and commercial lockdowns have led to mass customer shutdowns and staff self-isolations, forcing waste companies to grapple with new ways of working to avoid any big financial losses. Whilst it's been a difficult twelve months with uncertainty still lying ahead, increasing costs to cover this shortfall should be challenged by customers, rather than accepted. You wouldn't accept paying £60.00 for your next steak because the restaurant had been closed for 6 months, and the same applies for waste and recycling services.
The uncertainty of the post-Brexit market has also added to the sector's existing list of challenges. New customs and VAT declarations at our boarders are set to increase costs by circa £5 per tonne and this increase will need to be absorbed somewhere within the system and it's likely that'll be by its customers.
With so many unprecedented factors warranting sharp increases in the waste market cost this April, it's worth noting the industry as a whole has also benefitted from multiple savings, which could allow for a smaller cost increase:
Lighter bins
The mass closure of offices, restaurants and retail premises during nationwide lockdowns, alongside fewer people attending sites throughout the year, has led to a substantial drop in the usual volume of waste produced. With lockdown measures still in place as the vaccine is rolled out, operators will need to assess whether sites can function with less bins as a means of mitigating any increase in costs.
Cheaper fuel
As a result of reduced demand, fuel was over 10% cheaper on average in 2020 than in 2019, which has allowed disposal companies to cut costs.
Reduced wages
It's likely that wages might be frozen or reduced in 2021.
Reduced travel
With waste disposal vehicles travelling less in 2020 than in previous years, companies have experienced reduced wear and tear, maintenance costs, and potential insurance claims.
No fuel surcharge
Some operators apply a fuel surcharge to level out the fluctuation in fuel prices. Has this been removed for the last 12 months?
How can you keep costs to a minimum this April?
Customers can evaluate these factors to ensure their increase is kept at an acceptable level. Paul recommends that customers take the time to understand how their price increase is made up, how its justified and, if necessary, call in another contractor to quote for these services and to benchmark their increases. Reviewing your waste streams against what is best practice will also help ensure you're optimising the amount of waste which can be recycled. This is particularly important as recycling is often much cheaper than sending waste to landfill.
The National Resource Consortium (NRC) was established by 12 independent waste operators with a shared mission to create an innovative resource management network, driven by best practice drawn from every corner of the UK waste sector. Learn more about NRC here.